I've decided I'm going to start the blog on this new site. I'll try to alternate between writing and music posts and whatever else makes sense to put on here.
Tonight I'm listening to Anaea Lay's lovely podcast of my novelette "In Joy, Knowing the Abyss Behind" in Strange Horizons. This is the first time one of my stories has been podcast, and the first time I've ever heard someone other than myself read my fiction. Listening to Anaea read my story is like listening to a cover version of one of my songs. I recognize that I wrote the words, but the interpretation lends a new flavor. I like new flavors. I like realizing that a line I always heard one way could also be read another way. And her voice is well suited to the main character.
And now, here are some of the amazing tree houses that inspired the one in my story: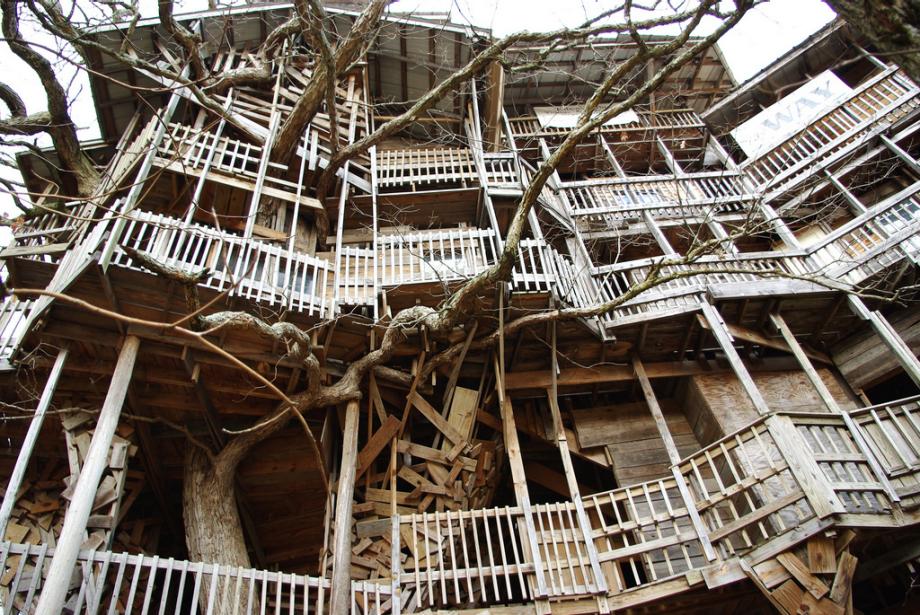 The World's Largest Treehouse, Crossville, TN
Steve and Jeri Wakefield's architect-designed treehouse for their grandchildren
UFO treehouse hotel, Sweden
Hapuku Lodge, New Zealand
...and my family's one trip to Disney World when I was seven. I loved that Swiss Family Robinson treehouse SO MUCH. 
The story actually originally started with a paragraph that is now buried well into the second half, about television architects. I had just seen some new movie that featured male romantic lead as architect (here are some more), and I was thinking about how "architect" is often Hollywood shorthand for honest hardworking family man. Then I decided to subvert that a little with a guy who tried to fit that role but had lost the plot along the way. Add a little Roswell, my dream treehouse, and a main character who took over because she had her own version of events.
So yeah, that's my story. 
And suddenly I find myself at the end of an actual post. Whohoo! Thanks for reading.