I always drag my heels at writing a year's end/eligibility post. It's awkward to write something that amounts to "and now, here's me talking about me." This year, it felt particularly small in the face of everything that's going on in the world. On the other hand, it can be a great way to reflect on personal progress and milestones.
2016, majorly horrible under just about any lens (David Bowie AND Leonard Cohen AND Sharon Jones, 2016?) (Trump, 2016?)  was fairly good to me from a writing and publishing perspective. I didn't have as many new stories out as the year before, but I'm very proud of the stories I put out. I won the Nebula for Best Novelette, made the Sturgeon ballot again, only missed the Hugo ballot because of vote manipulation, got to go to George RR Martin's Hugo Losers party, ate dragon egg cake with awesome people. Got to workshop with an amazing group of people at Sycamore Hill. I took an amazing trip to China, where I talked science fiction and music at three different events, tried VR for the first time, and stood in the most amazingly science fictional landscape I've ever seen.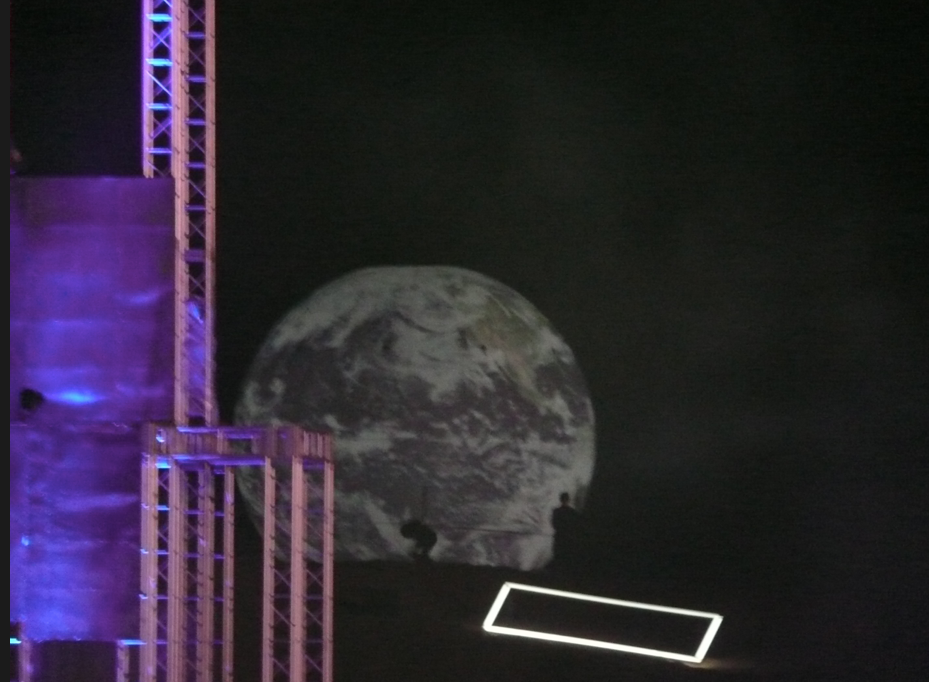 I had my first Guest of Honor gig, at Chessiecon. I'm doing my first reading at the wonderful KGB Fantastic Fiction series in New York this Wednesday.  And I wrote some stories I am very, very happy with, some of which came out this year and some of which will come out next year.
My 2016 published fiction included:
Novelette:
Sooner or Later Everything Falls Into the Sea – Lightspeed, February (near future SF) (also in audio)
     The rock star washed ashore at high tide.
Short Story:
The Mountains His Crown, Beneath Ceaseless Skies, March (secondary world fantasy) (also audio)
    The Royal Surveyors drove their machine through my fields at midday; it took six hours to put all the fires out.
Left the Century to Sit Unmoved, Strange Horizons, May (contemporary fantasy) (also audio)
    The pond only looks bottomless.
Clearance, Asimov's, June (SF)
    On the Clearance Shelf at a Beachside Souvenir Shop, Orchid Beach, New Jersey 
Down Beneath the Bridge As Yet Unbuilt, Shattered Prism, August (historical fantasy, YAish)
    One thousand five hundred and ninety five feet, six inches. That was the first number Pat ever had trouble visualizing, though she memorized numbers the way other people memorized scripture or songs. 
Talking to Dead People -  F & SF, September/October (near future SF)
    Yes, I was the one who came up with the name "House of Whacks," as in "Lizzie Borden took an ax . . ." Like I was someone who could joke about that kind of thing. 
Under One Roof – Uncanny Magazine, September (fantasy) 
    First came the murmurs. Then footsteps above our bedroom, where no feet should have been.
(reprint) Pay Attention – Words, November (near future SF) - originally published in Accessing the Future anthology, 2015
    In the beginning, there is noise.
A Song Transmuted – Cyber World anthology, November (near future SF) 
   I was a fussy baby. The only thing that quieted me was my great-grandfather's piano. They placed my bassinet directly on the piano, with noise-cancelling headphones to keep from damaging my ears. His chords came up through the instrument, up through my bones. 
So anyway, that was my publishing year. I hope to make a list of my favorite stories and novels by others in the upcoming weeks, but I'm still playing a bit of catch-up on short fiction.
I'd also like to take this opportunity to say thank you to everyone who came out to a reading or a show, and everyone who took the time to read my work, and everyone I can call friend and colleague and mentor. I'm grateful for all of you. 
Here's to 2017 being better than we expect? In the meantime, I'll be over here, writing about hope and resilience in dark times.