I have a non-book-related surprise:
MY MYTHICAL FOURTH ALBUM!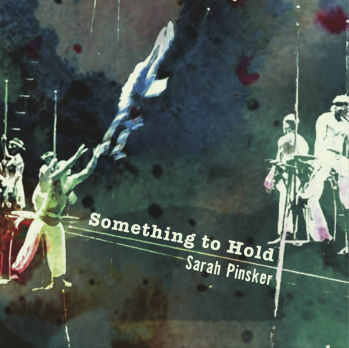 I have wanted this to exist in the wild for so long, and there were so many things that stood in the way. I think we recorded the first track for this in 2009, and the rest over several years after that. There were several times when I thought I was almost there, and something got in the way.  I finally said okay, if I want this out there, I just have to do it. 
It's called Something to Hold. My longtime collaborate/producer/friend John M. Seay and I made it with a bunch of amazing musicians, including SONiA disappear fear Laura Cerulli Dave Hadley, Claudia SanSoucie and Kate Maguire of Beggar's Ride, Seth Kibel Michael Redding, Tony Bonta Rebecca Pickard, Rosie Shipley, Dave Abe, Julie Mays, and my wonderful late friend and drummer Tony Calato. They sang and played fiddle and pedal steel and clarinet and guitar and mandolin and banjo and drums, in various combinations. 
Jennifer Smith of Naked Blue did the design work. 
It has a bunch of songs you've possibly heard me play solo or with the Stalking Horses in another form, like Waterwings, Josephine, Powder River, and the Dylan cover "Señor (Tales of Yankee Power)" and a few you probably haven't heard  before.  
You might have heard me say that fiction and songwriting both stem from the same storytelling place in my heart. "Fanny's Letter" stems from a letter between my great-great-aunt in Munich just before the Holocaust and my great-aunt in the US, and I view it as a collaboration across time. "Tomorrow People" was inspired by Timothy Egan's dustbowl history The Worst Hard Time, which also inspired Ken Burns' dustbowl documentary. "I Am Out Here" is the story of a circus sideshow's "living doll,"  in love with an aerialist. "Josephine" is the strange dream or reality of a soldier in the Great War. "Powder River" is about a farmer who takes matters into his own hands after the government claims oil rights on his land. There are love songs here, and unrequited love songs, and stories about figuring yourself out and figuring other people out and whatever else you like songs about. 
It should be available on all the major platforms, though Bandcamp is my preference. 
Now here comes the fine print: I had declared today as my I-swear-it's-coming-out-no-matter-what, but the CDs aren't back yet, and may be a couple more weeks, and I was sick of postponing. I'm not putting the link up yet, because I don't want to be the person who can't deliver merchandise. 
So if you're a digital download person, here it is, complete and ready. If you want a CD, they'll be on bandcamp in a few weeks. I had wanted to surprise John with a case of them at his door today, but hopefully he'll be okay with this surprise and the promise of a case in a couple of weeks. I'll be sending copies to everyone on it too, of course. 
I love this album, and I hope you do too.
--Sarah