I have so much to tell you, and I'm full of exclamation points and news, both book and music related! 
And now I'm back to tell you that I have a new novel coming out next week. It's called We Are Satellites and it's a story about one family and the near-future tech fad that divides them. The reviews so far have been pretty great, but I'm excited to get it in the hands of readers after it's been in my head for so long. It's being published by Penguin Random House's Berkley imprint in the US and Canada, and by Head of Zeus in the UK and a bunch of other countries. 
I've got two free online launch events to celebrate it. 
Tuesday, May 11 at 7 PM Eastern hosted online by the Ivy Bookshop, I'll be chatting with the amazing novelist and science journalist Annalee Newitz. https://www.theivybookshop.com/upcomingevent/23574 
Thursday, May 13 at 9 PM Eastern/6 PM Pacific hosted online by the University Bookstore in Seattle, I get to have a conversation with the brilliant short story writer Ted Chiang. https://www.eventbrite.com/.../sarah-pinsker-in... 
I'll sign the Ivy's stock in person, so I can personalize those books, and I'm supposed to be signing bookplates for the University Bookstore. I'll also try to get to as many other Maryland bookstores as I can, including Atomic Books, Greedy Reads, and Caprichos Books, until I can travel to other places. 
Ordering ahead of time tells stores (and my publisher) that people want to read my book! If you want to buy from an indie bookstore, Indiebound can help you find one: https://www.indiebound.org/book/9781984802606 
Bookshop.org is also a great way to shop if you don't have a favorite local: https://bookshop.org/books/we-are-satellites/9781984802606 
There'll also be an ebook available everywhere and an audiobook. 
Reserving it at the library is great too! You don't need to buy to make a difference in an author's life. Library reserves and online reviews help spread the word too. 
In music news, I am trying to actually finally make the next album happen in the next couple of months, and I'll let you know when it does. 
In sort-of-kind-of music news, I have a weird story called "Where Oaken Hearts do Gather"  in Uncanny Magazine that might amuse those of you who have ever poked around the websites where people try to figure out lyric meanings. It's a story about an old ballad, as told through the lyrics and attempts to explain them... and because I couldn't resist, I recorded a version of the ballad. A link to the song on youtube is hidden in the story. It was a quick and messy recording, but it'll have to tide you over until I finally get this album out the door in late June. 
But first, a book!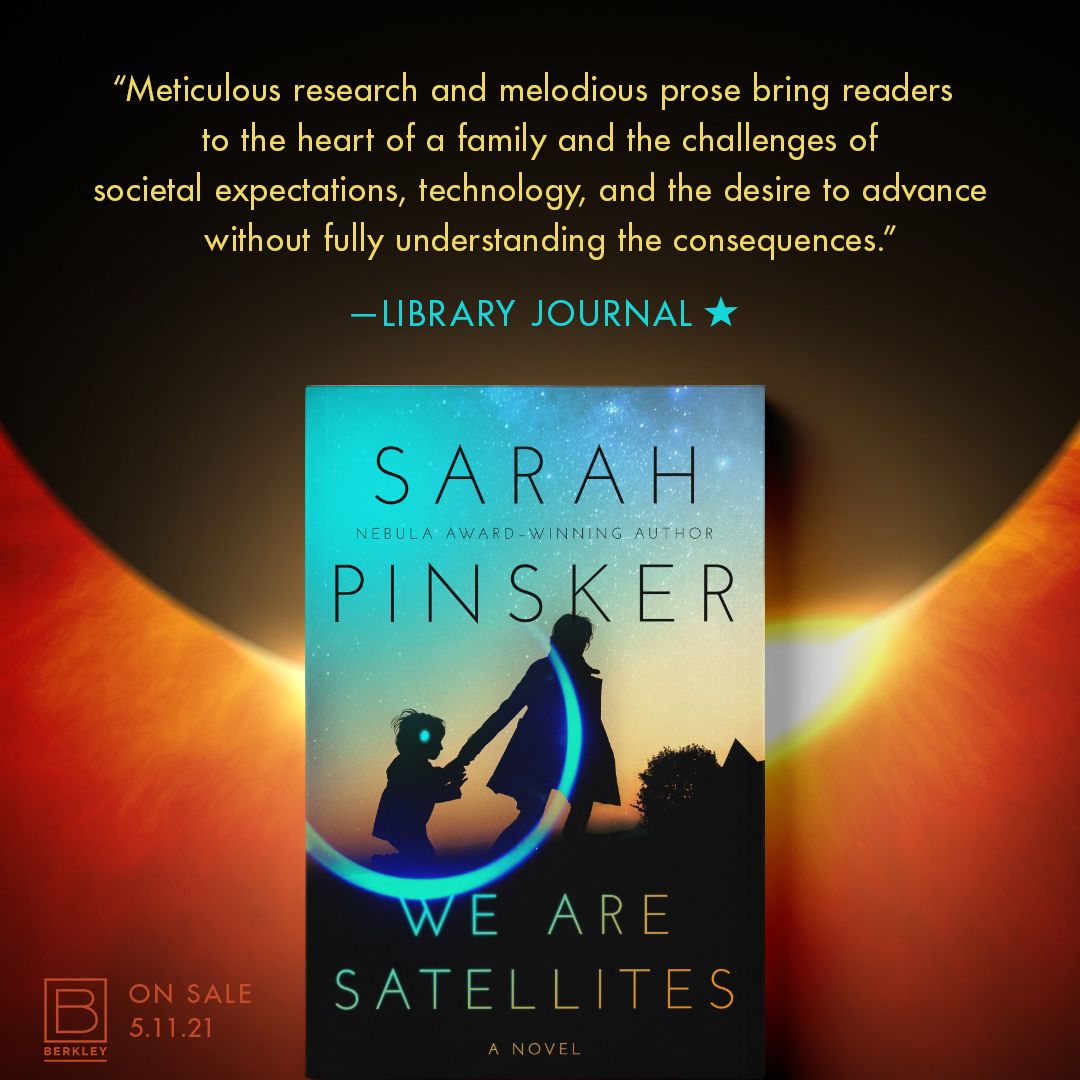 I hope you love Val, Julie, David, and Sophie as much as I do.